Cyber Attack Detection for Mobile and Web Technology
Event Navigation
This 2-day Cyber-Attack Detection for Mobile and Web Technology is specifically designed to help delegates gain strategic understanding of cyber-attack and how one can protect his/ her organisation from being victim of such attack.  Equipped with a total of 5 live technical demonstrations, Delegates will have the opportunity to develop the necessary skills to identify the possible paths and attempts of a cyber-attack and most importantly how to recover from such attack in a timely manner.
Key Takeaways from Attending This Workshop:
Identify the different types of cyber-crime attack paths and attempts
Learn how to spot error on your systems or network
Deploy a red team security testing
Master how to recognise a cyber-crime attack
Prepare your protection from cyber-crime attacks
Build an agile security program that is able to respond attack
BC and Security
Chief Architects/Heads of Architecture
Chief Data Officers
Chief Digital Officers
Chief Information Officers
Chief Technology Officers
Cyber Security Engineers/Architects
Digital and Innovation Leads
Director Cyber Security, Intelligence and Threat Management
Directors Business Continuity
Directors of Transformation
Financial Crime and Strategic Intelligence Leads
Fraud and Security
Head of IT
Heads of Business Crime
Heads of Cyber Crime Unit
Heads of Cyber Security
Heads of Data Security
Heads of Information Governance
Heads of Infrastructure
Heads of Network Security
Heads/Directors of Audit and Compliance
Identity & Access Management
Incident Response and Advanced Threat
Information Assurance and Cyber Security leaders
Information Security
Information Security Officers
Information Sharing and Intelligence
IT Directors and IT Managers
IT Infrastructure
Privacy, Data Protection and Intellectual Property
Risk & Compliance Leaders
Risk and Resilience Professionals
Security and Data Protection Officers
Technical Directors
Armed with more than 30 years of experience in this industry, Course Trainer is an independent security consultant. He has been involved in many large-scale projects including mobile security, banking security, industrial automation, covering technical and non-technical aspects. He started as a technical security tester and has delivered courses on mobile security in Abu Dhabi, Kuala Lumpur, Singapore and Capetown. He has international experience in most European countries, the Caribbean, Asia and the Middle East.
To add on, he has consulted a large number industries ranging from ministries of Dutch government, utilities companies, banking sectors, Europol, payment providers, and Dutch Telecom operators.
Key contribution of Course Trainer in mobile security sector:
Author of several technical magazine articles with subjects dealing with security, tooling and cryptography (in amongst others Informatiebeveiliging and SysAdmin magazine).
Mobile security researcher for tools related to testing and evaluating software on regular and jailbroken devices.
Speaker at various corporate seminars such as the IT-audit conference of the Dutch Central Bank.
Practical knowledge of (inter)national laws and regulations such as Sarbanes-Oxley, EU95, HIPAA, IFRS, GDPR and others.
In-depth and practical knowledge of national and international standards such as ITIL, Cobit, ISO2700x, SABSA and TOGAF
Co-author of Open Group whitepaper on integrating Togaf and SABSA architecture
LIVE Demonstration:
Blockchain
Sniffing and hacking IoT
Social engineering attack, including system take over (or ransomware)
Network detection
Memory and network forensics
Case Study:
Delegates will examine a case that will simulate a cyber-attack, from phishing to remote access
Supporting Association:
A nationally recognised not-for-profit organisation and charity, the Australian Information Security Association (AISA) champions the development of a robust information security sector by building the capacity of professionals in Australia and advancing the cyber security and safety of the Australian public as well as businesses and governments in Australia. Established in 1999, AISA has become the recognised authority on information security in Australia with a membership of over 3000 individuals across the country. 
AISA caters to all domains of the information security industry with a particular focus on sharing expertise from the field at meetings, focus groups and networking opportunities around Australia. AISA's vision is a world where all people, businesses and governments are educated about the risks and dangers of cyber attack and data theft, and to enable them to take all reasonable precautions to protect themselves. Our independent non-profit association was created to provide leadership for the development, promotion, and improvement of our profession. Our strategic plan calls for continued work in the areas of advocacy, diversity, education, and organisational excellence.
Media Partners: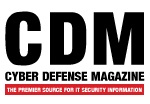 Cyber Defense Magazine is by ethical, honest, passionate information security professionals for IT Security professionals. Our mission is to share cutting edge knowledge, real world stories and awards on the best ideas, products and services in the information technology industry. 


EIN Presswire has a distribution "foot-print" that includes millions of users of our EIN Newsdesk media monitoring services. We also maintain one of the world's leading media directories providing us with up-to-date contacts for media in every country and U.S. state. Further distribution is achieved via RSS, email, partner websites, and social media. We are both a destination (EIN Newsdesk) and a distributor (EIN Presswire) for news. In one place you can distribute your news to the targeted audiences you select and monitor news on that topic published by thousands of worldwide sources.
For more information or to try us FREE, please visit www.einpresswire.com/free
Interested in partnering with us?
Please contact us to discuss your requirements.
Click here to get in touch with us.
"Next financial crisis may be triggered by cyberattack."
The Business Times, March 22, 2017 
"Singapore eyes tougher cyber laws."
The Diplomat, March 14, 2017
"Singapore strengthens cyber defence with new organisation."
Straits Times, March 4, 2017
"New SAF unit to battle cyber threats."
Today, March 3, 2017
"MINDEF hit by targeted cyber attacks."
Today, February 28, 2017